Carefully review and follow these instructions for uploading a compliant Cal 1 Card photo.
For incoming / new students, photo submission deadlines will vary by cohort (e.g. Undergraduate, Graduate, Summer Sessions, UC Extension) but always occur well in advance of the orientation / check-in date(s) where the cards are distributed.  The corresponding program coordinators communicate deadlines to students in each cohort.
For new employees (i.e. Faculty, Staff, Postdoc, Academic) and Affiliates (e.g. Visiting scholars, Visiting Student Researchers, Volunteers, Independent Contractors, etc.), photo submission will be possible on or after the official appointment start date as listed in UCPath. 
Step 1
Carefully review the online submission guidelines (PDF) shown below. Once submitted, your photo will be reviewed for adherence to the guidelines. Additionally, do not use filters or use other tools to enhance / alter your natural appearance. If the photo is deemed unacceptable, it will be rejected and you will have to resubmit another one. If you are unable to upload a compliant photo online, please send an email with all of the pertinent details to cal1card@berkeley.edu.
Proper Photo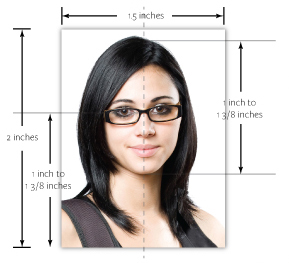 The submitted photo must be a color photo with you facing forward / looking directly at the camera with a plain / solid background — preferably white or off-white in color.
Improper Photos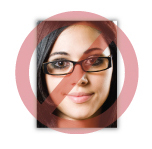 Your head must not be too large or too small in the photo.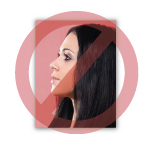 Your head must not be tilted to one side or shown in profile.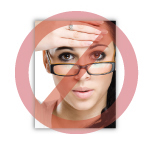 Your expression should be neutral; no comical faces or broad smiles. Avoid hand gestures.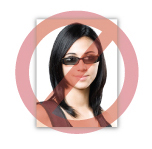 Your eyes must be visible; no sunglasses or the presence of glare on your eyeglasses.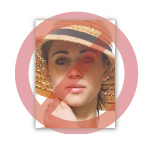 Your head must not be covered unless you wear head covering daily for religious purposes.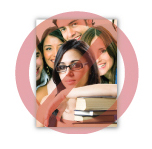 Your photo must be of just you with no one else.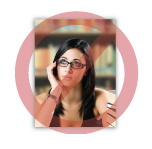 The background must be plain, white or off white, with no cast shadows.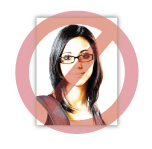 Your photo should not be too light or too dark; no shadows across your face.
Your photo should be full, natural color; not overly green, red, or blue.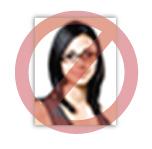 Your photo should be of the highest quality; not pixelated, grainy, or fuzzy.
Step 2
Go to online photo submission portal
Step 3
Upload a photo that adheres to the aforementioned guidelines.
Step 4
Periodically check the approval status of your submitted photo by going back to login to the online photo submission portal.
NOTE: the status will either be pending, approved, or rejected.